disconnect to reconnect
Escarpment Retreat
Mt Tamborine accommodation
$275*
starts from (per night) Mt Tamborine accommodation
Mt Tamborine Accommodation for Couples and Families
Our Mt Tamborine accommodation is set on four acres of botanical gardens complete with flowing stream, a small waterfall and cliff views as far as the coast from the back of our property. Featuring couples only chalet stye Villas (bed and breakfast service), the Edge House family accommodation (self-catering), an award-winning Day Spa, private Gold Class Cinema and a spectacular tree house common room in the rainforest.
The Escarpment Retreat is located at the southern end of the renowned Mount Tamborine area on a pristine, tranquil, heritage mountain property just 30 minutes from Surfers Paradise and 60 minutes from the Queensland capital city of Brisbane.
Stay 3 nights midweek and indulge in 2 x FREE 1 hour Body Bliss massages VALUED at $220.00 Plus Cinema, Bottle of Bubbles and Chocolates VALUED at $60.
Like to escape but worried about your budget? Stay midweek for only $275 per night.
RELAX & REJUVENATE!
All inclusive: 1 Hour Massage per stay (for one or two shared), Silver Class Cinema one evening, homemade breakfast plus welcoming glasses of bubbly & chocolates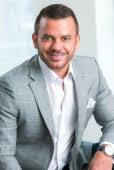 "My wife and I had the most fabulous getaway from our busy schedules at Escarpment Retreat and Day Spa. The villa was just perfect with high ceilings, wood burning fireplace and private spa bath that sits 2 comfortably. Breakfast was included with our stay and is made to order, hot, fresh and tasty – to top off our experience we booked a couples body bliss massage which was very professional and extremely relaxing .
In summary we have no problem recommending Escarpment Retreat and can't wait to return !!"
Michael
Explore
We invite you to explore our 4 acre property on Mt Tamborine. Go for a stroll down the lane way, past our avocado and palm trees. Stop and enjoy the sound of rippling water beneath our gazebo overlooking the Guanaba Stream…
Explore our property
Discover the cascading water from Guanaba Creek and the natural pool, which was used by locals in the 1930's. Go to Lovers View at the rear of the property, it has beautiful views of the escarpment through the rainforests and valleys, and distant views to the coast and beyond. This beautiful part of our property has become a popular spot for marriage proposals.
Go for a short nature walk into our rainforest at Stefan's Way, near the front of the property. Indulge in any of our fabulous massages in our on-site Day Spa. Treat yourself to our Gold Class Cinema, available for your exclusive use
Explore Tamborine Mountain
Explore the mountain and discover the wineries, brewery, distillery, golf club, Tamborine Rainforest Skywalk and the Glow Worm Caves. Enjoy home-grown avocados, kiwifruits and macadamia nuts, award-winning cheese and delicious fudge.
We love having repeat guests. Therefore, we would like to welcome you back with a discount on your accommodation as our appreciation for choosing to stay with us again and booking direct.
Rooms, Day Spa and Cinema
Choose between our Mt Tamborine accommodation for couples and families or groups. Packages and long stay rates available.
stay
Couples Villa
2 guests, Bed and Breakfast
The whole experience of the Escarpment was pure bliss. It really is a retreat away from the everyday busyness. Everything was taken care of for us. I have never experienced such a beautiful massage & facial before. Hot towels, gentle music, magic healing hands. The cleaning fairies came & made everything lovely again which is such a treat for a lady who is usually the one who does this ( it's the little things that make a break all the more wonderful). Our room, that huge bed & deep bath, just a happy place. Having a simple & delicious breakfast ready for us is also such a treat. The grounds are so quiet & beautifully manicured. The quiet.. a deep breathe out..x Totally loved every minute with you. Robin L
date night
Cinema
Sit back, relax, put your feet up and enjoy your own private screening in our exclusive cinema. Choose from the classics, romance, comedy, action adventure or science fiction.
Returning Guest? Enjoy an exclusive discount.
Give a gift of relaxation
Looking for a quiet, secluded, private weekend getaway? Look no further. Set back from the road, surrounded by rainforest, The Escarpment Retreat is an adult's only slice of peace and quiet. With beautiful Villas, and every mod con you expect, plus 2 person spa bath and four poster canopied beds, this place is serious about relaxation. Rebecca A.
When we reached "the edge house" we were lost for words… the view alone took our breath away …
It is totally amazing … so much space, the mountain is beautiful in all weathers.. everything that you need is there.
My girls loved it as well, great for all ages …we were celebrating birthdays and what a great place to do so.
From a beautiful deep spa bath, lovely log fires enough seating and decks .. giving everyone their own space…..with an amazing nature experience where ever you looked ..
Once we got there we didn't want to leave … we extended our stay by a day and look forward to going back as soon as we can for longer next time. Emma
Edge House
6 guests, Self – catering
Like to escape the hustle and bustle of city life?