Terms and Conditions Cancellation Fees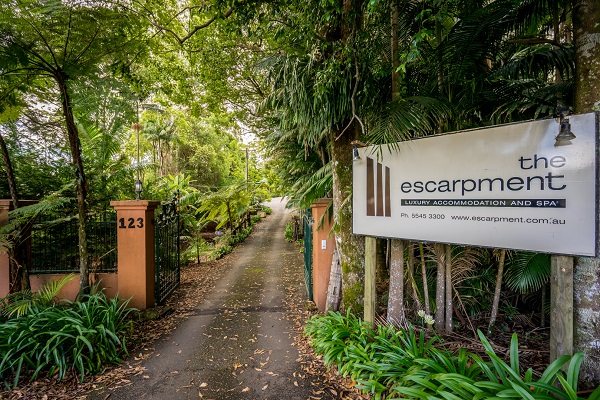 Terms:
The romantic Villas are designed for couples only.
Complimentary breakfast is served in the dining room between 8:30-9:00 am.
Guests with a special diet, are kindly asked to bring their special requirements.
There will be no daily servicing of the Villas.
To create a quiet, comfortable and relaxing environment for all our guests, wedding preparations are reserved for the Edge House and are not allowed in the Villas.

All ONE NIGHT bookings require 100% deposit, other bookings require 50%. This must be paid at time of booking, your reservation is not confirmed until the deposit has been received.
Terms:
A Security Bond of $100 is required for the Edge House it is to be paid with the balance upon your arrival. This will be used to cover any excessive cleaning charges, above the normal level of cleaning due to the property being left in an unacceptable state; or, recovery of payments for any additional services required to be performed to bring the property back into the condition it was prior to your arrival.
Please leave the property in a similar state as to how you found it upon your arrival. Please ensure dishes are done, stove and bbq wiped down, furniture replaced to original position and rubbish in bin provided.
The bond will be returned either in full or part 3-5 business days upon departure inspection.
Guests staying at the Edge House for wedding preparation is charged an additional $100 non-refundable cleaning fee. Maximum 6 adults.
All Guests
Check-in Time: 2 P.M – 5 P.M.
Check-out Time: 10 A.M.
If you are checking in after hours then please contact the property prior to make alternative key collection arrangements.
Free wifi is available in common areas
Strictly NO SMOKING. The

Escarpment Retreat is a 

non smoking property.  No smoking of tobacco or any other substance.  A fee of $100 will be imposed

if this condition is not adhered to.

Strictly only products provided by or purchased from The Escarpment Retreat are to be used in the spa bath. Bath bombs with glitter, stars and other non-organic ingredients interfere with the bicycle and function of the spa filters, the repair costs (approximately $150) will be passed on to the guest. The organic bath bombs that we have for purchase are especially made and can be purchased for $5.
The balance of payment is due on arrival, NO REFUND FOR IN-HOUSE GUESTS
The Villas and Edge House are NOT available to Young Groups or Schoolies, and have a STRICT NO PARTY policy
In respect to our other guests and our neighbors, ALL guests are requested to keep noise to a minimum between 10 p.m to 8 a.m.
We reserve the right to charge for the cost of rectifying damage, caused by the deliberate, negligent or reckless act towards the property. Should this damage come to light after your departure, we reserve the right to charge your credit / debit card, or send an invoice for the amount to the registered address.
Payment Policy
All ONE NIGHT bookings require 100% deposit, other bookings require 50%. This must be paid at time of booking, your reservation is not confirmed until the deposit has been received.
The balance (and the $100 Security Bond plus $100 Cleaning Fee for Edge House bookings) is to be paid on arrival. Those who wish to depart before 9:30 a.m., your account should be settled the day before.
Cancellation Fees
Accommodation
More than 21 days $50 Cancellation fee applies
14 -21 days 50% of deposit
7-14 days 100% deposit
Less than  7 days, NO SHOW or early checkouts, will be charged 100% of total accommodation
Strictly no refunds for in-house guests.
ALL CHANGES to existing confirmed bookings and 
CANCELLATIONS will incur a $50 alteration/cancellation fee
COVID RESTRICTIONS – During these turbulent times of COVID LOCKDOWNS we are happy to CREDIT the amount paid off as a deposit against an equivalent booking at a suitable time in the near future.
The Day Spa is closed on Sundays
PAYMENT will be taken the day prior to your appointment
NO cancellations within a 24 hour period.
If cancelled within that time frame your credit card will be processed for the amount of the requested treatment
Cancellations need to be made in writing to
escape@escarpment.com.au or text 0419 839 165
DISCLAIMER
No part of this website may be reproduced, transmitted or recorded in any form or by any means without the prior written consent of The Escarpment Retreat. Although every precaution has been taken in the preparation and information contained in this website, The Escarpment Retreat or the parent company Oozz Pty Ltd or any employees or agents or suppliers will not be liable for any expenses incurred as a result of accessing this service and information and assumes no responsibility for errors or omissions. No liability is assumed with respect to the information contained in this website.
what are you waiting for?