General Inquiries & REservations
Please call us between 9am to 5pm or email us with your questions and we will get back to you as soon as possible.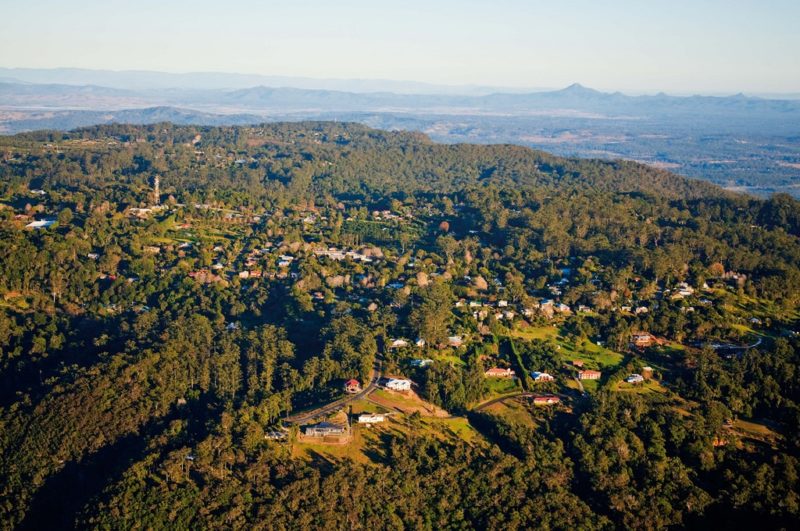 The Escarpment is located at the southern end of the renowned Mount Tamborine area on a pristine, tranquil, heritage mountain property just 30 minutes from Surfers Paradise and 60 minutes from the Queensland capital city of Brisbane.
Travel from South Brisbane on the M1 and take Exit 57 at Oxenford. Follow the scenic route signs up the Tamborine – Oxenford Road. Continue on the mountain road past the golf course on your left hand side and arrive at a T – intersection (Prospect Street and Siganto Street). Turn right and we are straight ahead on the first roundabout
Travel approx 45 minutes on the M1 North towards Brisbane. Take Exit 71 at Nerang. Head towards Beaudesert on the Beaudesert-Nerang Road. After approx 8km turn right onto Mount Nathan Road. Continue for about 10km before turning right into Henri Robert Drive. Follow the mountain road past the golf course on your left hand side and arrive at a T – intersection (Prospect Street and Siganto Street). Turn right and we are straight ahead on the first roundabout
Send A Message
Get in touch with us. We would love to hear from you.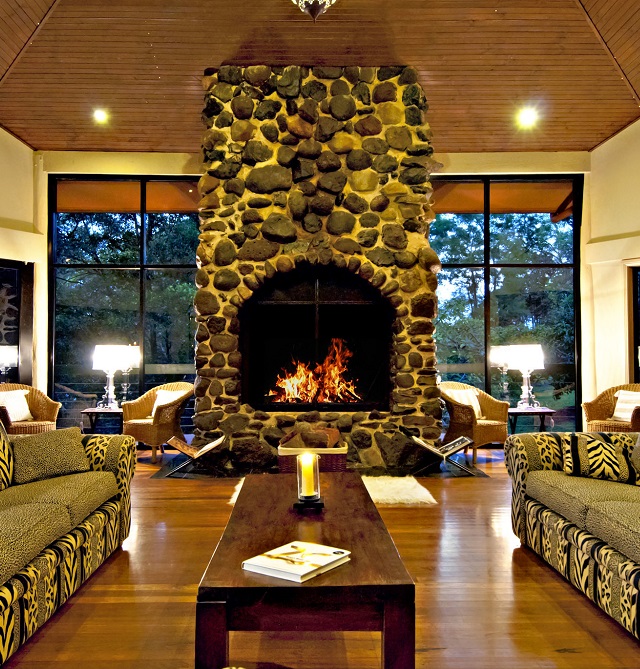 FAQs
Our most frequently asked questions. Please call or send us a message if you have any other questions about our accommodation or day spa.
What is your address and contact details?
Address:
123 Alpine Terrace, Mt Tamborine QLD 4272, Australia
Phone:
(07) 5545 3300
Mobile:
0419 839 165
Email:
escape@escarpment.com.au
Do you allow weddings?
We concentrate on accommodation, honeymoon stays and special getaways.
However we do allow very small intimate weddings. It is best to phone and discuss your requirements.
Is the Villa rate per person?
Rates and reservations are per Villa not per person
Are spa bookings essential?
Spa bookings are essential.
Please let me know the day/time as soon as possible so that the appointment with the therapist/s can be made.
Is it necessary to book a table at a nearby restaurant?
The Escarpment Retreat does not offer lunch or dinner. Those staying over a weekend may wish to make a reservation at a nearby restaurant as they can often be busy.
You may book direct or please let us know if you would like us to book on your behalf.
Do I need to be vaccinated to stay?
Vaccination is not a requirement to your stay at the Escarpment. We will not enquire as to your personal medical information. So you need to be aware that there will be no differentiation between vaccinated and unvaccinated guests. The choice is yours, If that is not acceptable to you, you may choose to book elsewhere.
Why do you charge a fee to use the cinema?
The cinema has a fee because there is only one couple per evening, hence there is a charge because it will be reserved especially for you, first in!
Are the Villas serviced?
During this time of COVID19 housekeeping staff will not enter your villa once you have checked in. We do apologise, but this means there will be no servicing of the villas.
You may check with reception on arrival with any queries you may have and refer to the compendium for procedures. We trust that you understand why this has been introduced and find this is responsible behaviour and acceptable to you.
Can we have an early check-in?
Check in is from 2pm – 5pm for all 3rd party sites.
For direct bookings, if you are seeking an early check in you would need to talk with us as we only have a small window of opportunity to leave the premises and get supplies. We may not be here if we haven't agreed to an early check in prior.
We are arriving late, is it okay to check-in after 5pm?
If you are arriving after 5pm, it is recommended you advise your approximate ETA beforehand. We will arrange a key for you.
Covid Lockdown, what happens to my booking?
During these turbulent times of COVID LOCKDOWNS we are happy to CREDIT the amount paid off as a deposit against an equivalent booking at a suitable time in the near future.
accommodation Rates
Starts at $265/night
Virtual Tour
Click here to go on a virtual tour of our property